The Impact of COVID-19 Border Closures on Cross-Border Pashtun Communities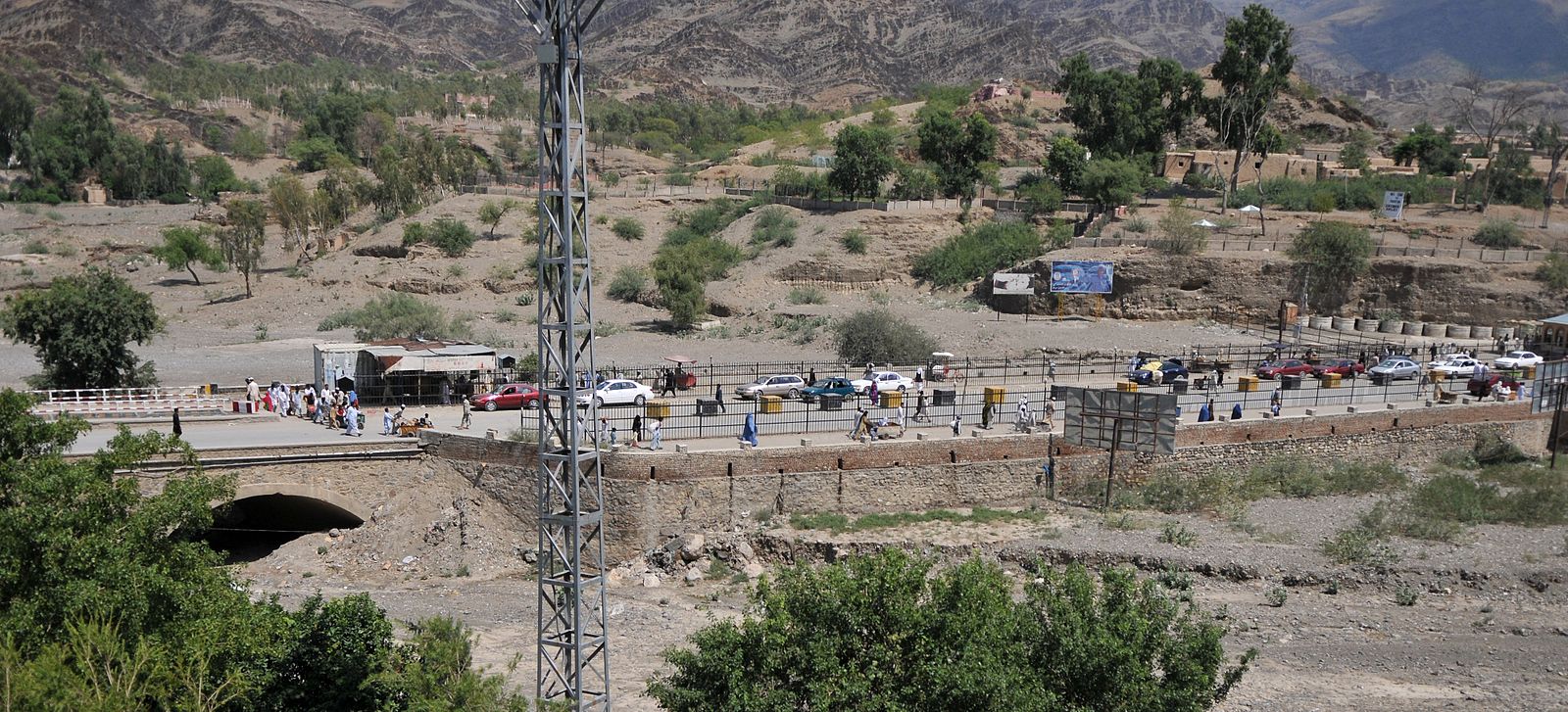 COVID-19 has in many cases necessitated lockdowns and border closures as a containment strategy to mitigate the shockwaves generated by the uncertain nature and lifespan of the pandemic. Global and local containment strategies hinge on physical distance as a key practice, constraining the balancing act between lives and livelihoods. For landlocked Afghanistan, the situation remains grim in the face of border closures of major crossings like Chaman and Torkham.
Pakistan is Afghanistan's biggest trading partner, and the livelihoods of entire communities depend on trading activities between both countries. These include both big traders in transit businesses who deal in large commercial flows and small traders with very negligible safety nets that are forced to use their capital for survival. During the onset of the pandemic, the closure of the Wesh-Chaman crossing led to the stranding of approximately 2,000 containers along the crossing points, with another 6,000 Afghanistan-bound containers carrying non-food items, medicines and perishable items like food, stuck at Karachi port. The delay in transit led to the accumulation of shipping line charges, port terminal operator charges, as well as demurrage charges, generating serious cost implications for traders. While these transit points have now been opened, trade activities are slow as a consequence of backlog, lack of facilities, and mismanagement.
Small and informal traders who deal in the supply of perishable goods, often with little access to social protection and savings, were the hardest hit in this situation. Stockpiling of perishable goods like food items during border closures, and stranded containers packed with the same, led to significant losses. The interruption in trade also impacted laborers and workers who, as a result of trade activities, were employed in both countries and subsequently found themselves victims of job losses and wage cuts.
Traders and businessmen relying on cross-border kinship networks for business opportunities, accommodation, and other kinds of support have also been held back by border closures and fencing. Amid fears of a second wave of COVID-19 in Pakistan, communities engaged in trade and other social relations along the border are nervous about state policies and containment measures.
The social and cultural impact of border fencing in general, and closures as a consequence of COVID-19 specifically, are a vicious reminder of state priorities and interests superseding those of common people. The pandemic has given Pakistani authorities an excuse to further enforce border closures, keep communities apart, and cement their segregation. However, Pashtun communities have long resisted being coerced into severing ties with their brothers and sisters across the border.
Collective expressions of grief and happiness are central to communities in order to nourish their ties. They are also an assertion of historical traditions, culture, social relations, and communal sites of communicating oral history. Barriers preventing cross-border communities from coming together have an impact on the social fabric of these collectives. While strong cross-border ties and kinship networks exist, people are unable to attend both weddings and funerals as a consequence of border closures. The uncertain nature of the pandemic and the fear of sudden border shutdowns further exacerbate people's anxieties.
While border closures have an impact on the construction and reinforcement of ethnic and cultural identity, they also pose a very real danger for Afghans wishing to seek asylum in Pakistan. Asylum seekers fleeing Afghanistan due to the threat of violence are vulnerable to exploitation by criminal networks and human traffickers in the absence of proper channels and border crossings. The uncertain status of Afghan refugees in Pakistan, along with both the risk of statelessness and the day-to-day disruption and violence to which they are subject as a consequence of their identity, has a dire effect on their psychological wellbeing. The everyday reality of Afghan refugees is aggravated in the presence of a pandemic that further isolates these communities both from the outside world and each other as a result of border closures.
Borders are not merely visible lines found on maps and cemented in the form of walls and barbed wires; rather, borders are social constructs that enforce difference, disrupt relations, and exercise control over economic, ethnolinguistic, geopolitical, and socio-cultural processes and relations.
Walls, Barriers, and Partitions
To the detriment of bilateral relations between Afghanistan and Pakistan, the social realities of cross-border communities have been neglected in policymaking. This has both created hostility and acrimony between both countries and strained relations between business communities and kinship networks across the border. The emergence and persistence of COVID-19 has compounded existing problems and grievances, an inevitable consequence of border closures.
Borders are not merely visible lines found on maps and cemented in the form of walls and barbed wires; rather, borders are social constructs that enforce difference, disrupt relations, and exercise control over economic, ethnolinguistic, geopolitical, and socio-cultural processes and relations. They can perform the function of identity markers, tearing through self-consciousness and self-perception. It is this nuance and complexity to which those constructing and regulating borders must be attentive. The acceptance of borders as legitimate bifurcations is contingent on planning around these social relations while ensuring that disruptions in socio-economic relations are minimal.
Pakistan's focus on a state-centric approach to policymaking and its inability to accommodate local interests has only weakened its own nation building project. Its insistence on adhering to a homogenous Muslim identity without considering the rich and dynamic history of the land it inhabits has simultaneously alienated its own people and unsettled neighbors, like Afghanistan, that predate Pakistan's existence. If Pakistan wants to reverse the tide, it must burn its bridges with its old ways and set itself on a course that accommodates its own ethnic and religious minorities, and focuses on developing good bilateral relations with its neighbors.
Disclaimer: Mohsin Dawar was interviewed by the author for this piece to obtain a first person's account of the situation in the borderlands. His testimony is valuable since he is an elected representative of North Waziristan, which borders Afghanistan. The author also has access to on-the-ground information due to ancestral ties in the borderland region. Her research expertise on Pashtun communities, and ability to speak the language (Pashto), puts her in a unique position to access anecdotal information and verify it by consulting multiple sources and informants.
Image 1: Wikimedia Commons
Image 2: ResoluteSupportMedia via Flickr