At South Asian Voices, we pride ourselves on publishing diverse perspectives from across the subcontinent on important and often contentious issues related to the security, politics, and economics of the South Asia region. Following are the SAV editorial team's top picks of 2020:
The Shrinking Space for Cultural Diplomacy between India and Pakistan, Rushali Saha, February 24
Rushali Saha traces how India and Pakistan can leverage their shared history and culture to build trust and understanding and alleviate interstate tensions. She notes collaborations within the film industry and the Kartarpur Corridor—a 2.5-mile stretch that grants Indian pilgrims access to a holy Sikh shrine in Pakistan—as examples of people-to-people interactions and collaborations that may enable constructive dialogue at the state level. Saha's analysis is welcome reminder of how cultural synergies can serve as confidence-building measures amidst record-levels of mistrust and hyper-nationalism within the India-Pakistan relationship. 
The Impact of COVID-19 Border Closures on Cross-Border Pashtun Communities, Xenia Rasul, November 25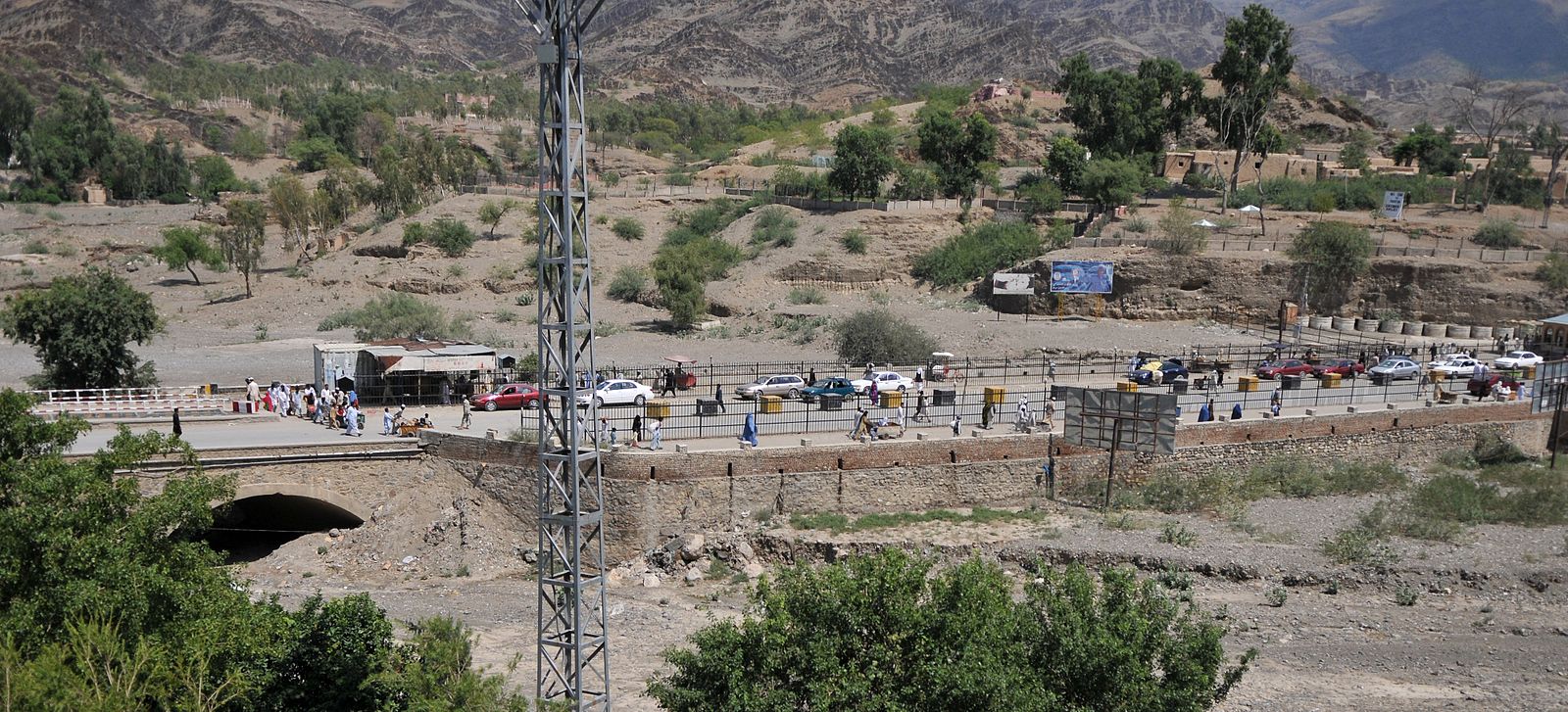 Xenia Rasul argues that COVID-19 has exacerbated tensions between Pashtuns living in the Afghanistan-Pakistan border region, Afghanistan and the central Pakistani state, which has used the pandemic to cement border closures and forcibly separate communities on either side of the border. The strength of Rasul's analysis lies in her personal experience in the border region and in her knowledge of the complex history of identity formation, nation building, and cross-border kinship behind the present story. Rasul piece is a timely look at how visible lines on the map—employed by central governments to assert "national" identity— may belie historical realities, enforcing difference, disrupting relations, and displacing people. 
The Power of Example: Democracy Assistance in Indian Foreign Policy, Ruhee Neog, November 3
Ruhee Neog examines the history of external democracy promotion as a part of India's foreign policy, from Nehru to Modi. She argues that India's post-colonial views of non-alignment, non-interference, and sovereignty, among others, have driven its historically tempered approach to the export of democracy. India's governments have generally demonstrated a commitment to liberal, democratic rhetoric, but their pragmatism on the democracy promotion front is driven by India's security and economic interests. Her analysis provides an important and timely reminder that India's desire to lead by example is ultimately predicated on its ability to safeguard, maintain, and bolster democracy at home. 
India at the UNSC: Walking a Tense Tightrope Between the P3, Russia, and China, Chirayu Thakkar, September 1
Chirayu Thakkar analyzes the implications of India's eighth election to non-permanent membership on the UN Security Council and explores how India can capitalize on this opportunity to support its goal of eventual permanent membership. He traces the ways in which India must carefully balance its interests and relations with Russia, while simultaneously bolstering its credibility with the United States, United Kingdom, and France as a responsible and independent power that is both willing and capable of standing up to China. As India is poised to begin its role as a non-permanent member on January 1, 2021, his analysis provides a timely examination of one possible trajectory India might pursue as it seeks permanent membership. 
The U.S. Response to China-Pakistan Ties: A View from Islamabad, Muhammad Faisal, May 27
Muhammad Faisal's article from May 2020, and the policy memo by Daniel Markey it responds to, remain a timely analysis into how the trajectory of the U.S.-China relationship may shape strategic decision making in South Asia. These debates remain pertinent for an incoming Biden administration, and as both Markey and Faisal emphasize a zero-sum approach when it comes to CPEC and China's infrastructure projects in Pakistan risks over-simplifying the Pakistan-China relationship and undermining the United States' other regional security concerns including crisis management between India and Pakistan, and an eventual Afghanistan withdrawal. 
Toeing the Line: Media Behavior and Public Message During the Pulwama/Balakot Crisis, Aditi Malhotra, April 19 
Aditi Malhotra's article in SAV's "Looking Back at Balakot" series analyzes the role media played in escalatory rhetoric and de-escalation during the 2019 Pulwama/Balakot crisis. The trends Malhotra identifies in both countries—including early calls for escalation in the media and allowing leadership in both countries to project victory to their domestic constituencies before de-escalating—are likely to remain an important and continually evolving factors in crisis dynamics. Malhotra's piece further reflects an ongoing discussion about the limits of understanding escalation as moving up rungs of the Cold War-era escalation ladder.  
The Viability of the Pakistan Democratic Movement, Amina Afzal, October 22
Amina Afzal discusses the merits and viability of Pakistan's Democratic Movement, highlighting potential weaknesses of the new opposition alliance. Her analysis of the foundational problems between a PMLN and PPP partnership illustrates the complexities of Pakistan's oppositions' operational dynamics. Afzal's exploration of past and present opposition movements and her thorough examination of the inner workings of the Pakistan Democratic movement effectively delineate the inherent challenges that need to be overcome before the opposition can present a durable front against PTI.  
Instruments of Influence? Chinese Financing in South Asia, November 10-December 7
In this series, SAV authors from Bangladesh, Nepal, Pakistan, and Sri Lanka discuss the benefits and implications of Chinese investments in South Asia. The authors' analysis of each country's specific experience with increasing Chinese financial influence animates the intricacies of China's investment dynamics. Specifically, Uzair Younus' exploration of the under-researched problem of foreign debt financing in Pakistan that further propels the country into an economic crisis emphasizes the importance of avoiding dependence on one economic partner. This series is not only timely and relevant due to China's economic stronghold on the region but sheds light on the questionable aspects of foreign aid and external financial support. 
India-China: 70 Years of Diplomatic Relations, June 3-July 23 
2020 was a year of upheaval for India-China ties, with the border standoff that began in May threatening to fundamentally change the trajectory of the relationship. I found myself coming back repeatedly to this SAV series in which Antara Ghosal, Pushan Das, Tuneer Mukherjee, and Uday Khanuparkar trace the historical, economic, military, and strategic evolution of the India-China relationship since they established diplomatic ties 70 years ago. It provides helpful context on why and how Beijing and New Delhi find themselves locked in competition, particularly in the military and geostrategic spheres. The series also highlights how the United States and Pakistan perceive this consequential relationship, through the analysis of Jonathan Ward and Riaz Khokhar. With the border standoff still ongoing as we enter 2021, many of the discussions in this compendium as well as our webinar "A Post-Galwan Crossroads? Reviewing 70 Years of India-China Relations" will continue to be illuminating and topical in the new year.    
Japan's "India Plus" Strategic Engagement with South Asia, Masahiro Kurita,  May 14 
As the geopolitics of the subcontinent evolve and the Indo-Pacific concept gains more currency, SAV has begun to feature more analysis on the role that extra–regional powers play in the subcontinent, but most of this has been focused on China and the United States. In this piece on Japan's South Asia strategy, Masahiro Kurita recommends that Tokyo employ a unique approach to the region: leverage its relationship with India to complement its efforts to engage Bangladesh and Sri Lanka through aid and development but also go it alone and diversify ties with others such as Pakistan, where Japan's interests don't align with India. With the status of China's Belt and Road Initiative less than certain in the aftermath of the coronavirus pandemic and countries like Japan, United States, India, and Australia seeking to provide regional countries with alternative options for economic assistance and development, Masahiro's piece provides a creative and nuanced strategy that countries can explore to balance their various interests in the region.        
***